Best results are always outcome of talents synergies
The Team
AGM Project Consulting was set up in Milan, Italy, in 2008 with the aim of supporting the strategic direction of economic operators and other agents within the public and private healthcare sectors. Since 2016, AGM has also been providing engineering services for the development of all the design and planning stages.
AGM's CEO Claudio Aruta is the former founder and CEO of Operleasing S.p.A. (1993-2008), a company specializing in public sector leasing, taken over by the Dutch banking group ING N.V in 1999.
Aruta advocated the need for national and community institutions to adapt the reference legislative framework in the PPP sector, particularly as regards Public Leasing, and personally assisted in the drafting of documents.
Ing. Luca  Algostino
Technical Director
Ing. Alessandra Di Prospero
Hospital Services Dept.
Ing. Francesca Frascati
Social Healthcare Dept.
Ing. Davide Iannuzzi
R&D Dept
Dott. Andrea Vannucci
Clinical Governance Dept.
Dott. Guglielmo Forgeschi
Clinical Governance Dept.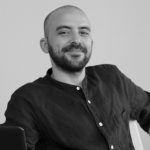 Ing. Filippo Ricciulli
Hospital Design Dept.
Ing. Federica Ingarozza
Social Healthcare Design Dept.
Dott. Fabio Musio
Financial Dept
Ing. Alessandra Doimo
Procurement Dept.
Dott. Marco Rossi
Administration
Ing. Fabio Vallone
Consulente Qualità